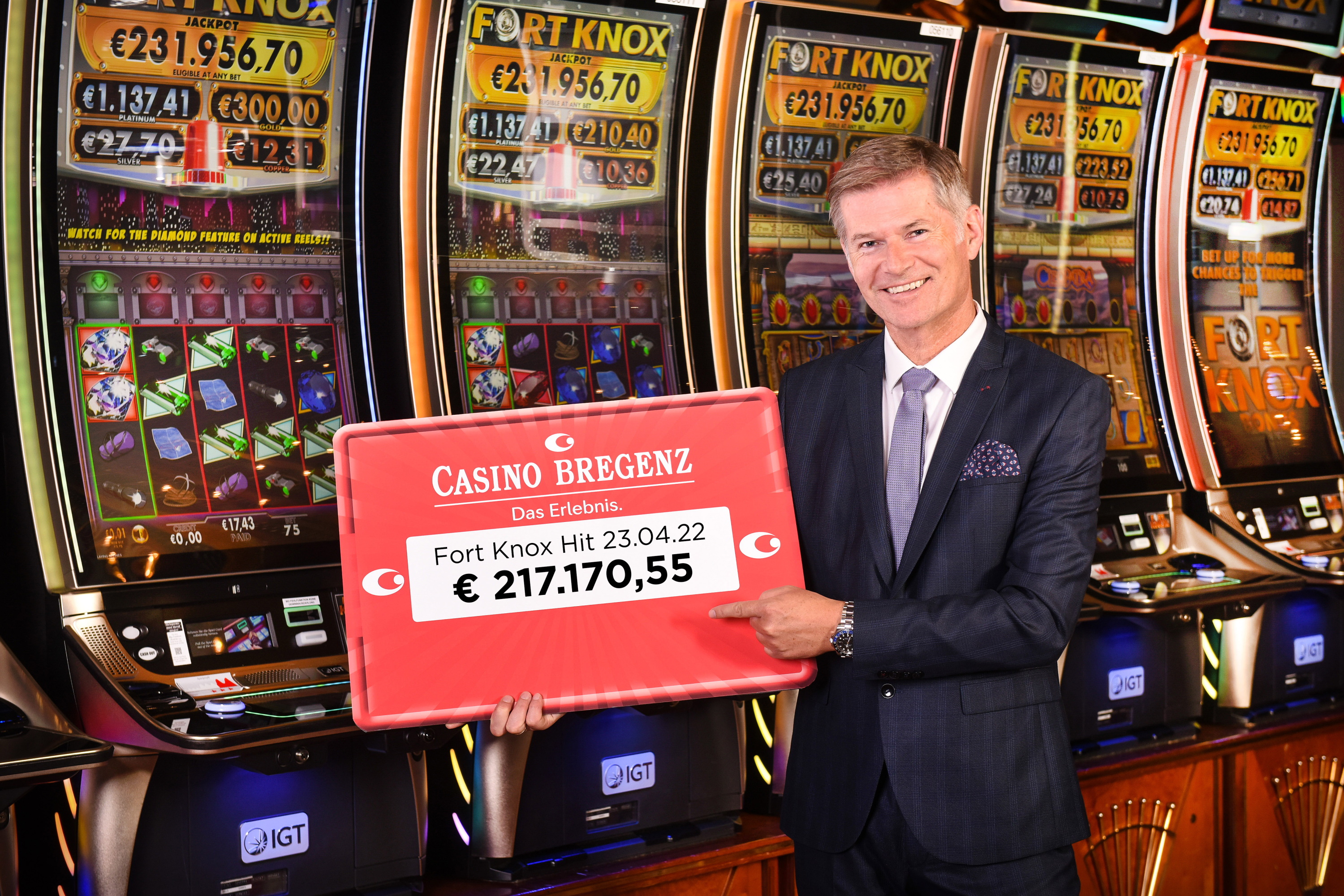 A Swiss couple won the main prize in Austria's biggest slot machine jackpot on Saturday night
Located at the border triangle, Casino Bregenz on Lake Constance has always stood for cross-border hospitality, and on Saturday night it once again fully lived up to this reputation.
After having dinner in the casino restaurant, a couple from Switzerland decided to round off the evening by playing the slot machines, in this case the Fort Knox Jackpot, the highest-paying slot machine jackpot that Casinos Austria has to offer. Their timing couldn't have been better. About a month after the jackpot was won at Casino Linz, it was now Casino Bregenz's turn. After playing for a little while, the display showed a sum of exactly 217,170.55 euros – that's how much the Swiss guests had won.
The popular Fort Knox machines offer Casinos Austria's guests a unique slot gaming experience: the jackpot can be won from a stake of just 75 cents. The 90 Fort Knox machines in the twelve casinos are connected to each other throughout Austria and are restocked with 200,000 euros after each jackpot win. No other Fort Knox machine in the world offers such a high prize payout.