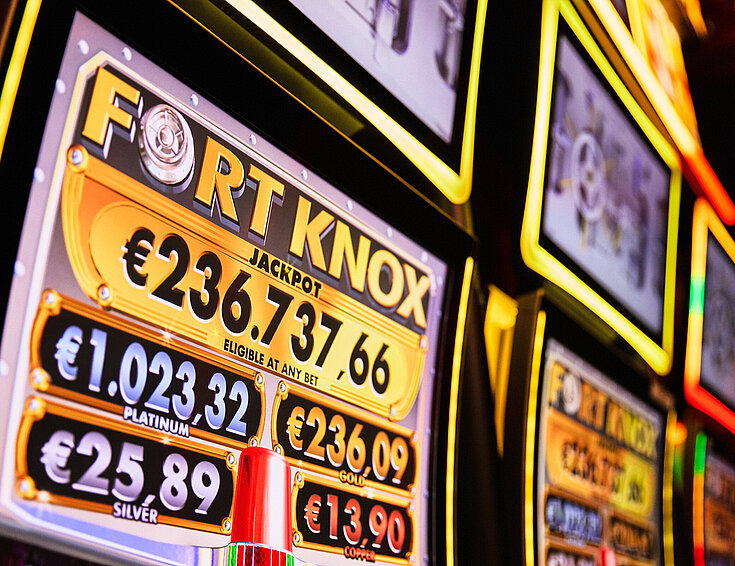 A lower Austrian woman won the approximately € 230,000 Fort Knox Jackpot Tuesday night.
An unforgettably beautiful experience – that's what an ideal holiday should ideally be. For a family of four from Lower Austria, the holidays in the Wörthersee region fulfilled the best prerequisites for this, not merely because of the weather and lovely Carinthian landscape, but also because of their visit to Casino Velden in the early morning hours of Wednesday.
The family is likely to always remember this particular 27 July. In the gaming room, the daughter took charge of the evening. It was the right decision: the young woman invested just € 1 from the admission chips in the Fort Knox machine. But it was enough. One free spin later, the sirens in the gaming room and machine display signalled that the Fort Knox jackpot – thus € 228,554.80 – had just been won. To celebrate this emotional event, the hall team donated a bottle of Prosecco at the casino bar.
Since the casinos reopened in May, this is already the second top-level hit on the Fort Knox machine. A visitor to Casino Salzburg was successful in June. The popular Fort Knox machines have been offering Casinos Austria guests a unique slot game experience since May 2019: the jackpot can be won starting at a stake of as low as 75 cents. The total of 90 Fort Knox machines in the twelve casinos are interconnected throughout Austria and refilled with € 200,000 after each jackpot win. No other Fort Knox machine in the world offers this high of a prize.