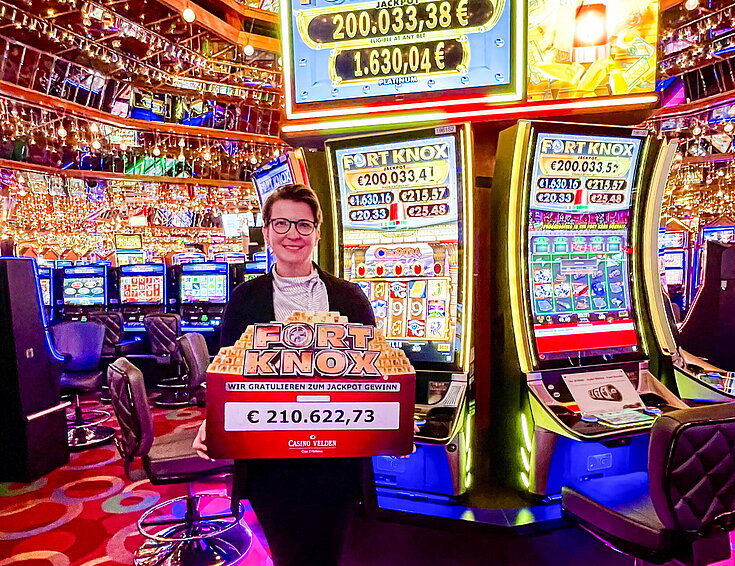 On Thursday, a man from Carinthia went to the casino to have a four-figure lottery win paid out. However, this turned into a much bigger winner story.
Tales of gambling wins sometimes sound too paradoxical to be true. But this Thursday midday just such a story – which sounds more like material for a film than reality – happened to a man from central Carinthia at Casino Velden.
Getting five correct numbers on a lottery ticket is itself a stroke of luck and not an everyday occurrence. The man wanted to collect his winnings of a little more than 1000 euros for the five correct numbers on the lottery receipt from the payout office at Casino Velden. It was only his second visit to the casino on Lake Wörthersee, and he was obviously in the mood for a little more luck. He took a seat at the Fort Knox slot machine and a short time later he couldn't believe his eyes: he had won exactly 210,622.73 euros in Austria's highest-payout slot machine jackpot.
The man reacted like most people in a situation like this: stunned to start with, then overjoyed. He said that he wanted to use his winnings to support his daughter's education. And he then added a surprising detail: he had worked on a building site at the casino 30 years ago.
Today's Fort Knox win is already the third in less than two months. Most recently, a visiting couple won the jackpot at Casino Bregenz on April 23. The total of 90 Fort Knox slot machines in the twelve casinos throughout Austria are networked and are refilled with 200,000 euros whenever the jackpot is won. No other Fort Knox slot machine worldwide offers such a high win. The minimum bet is just 75 cents.