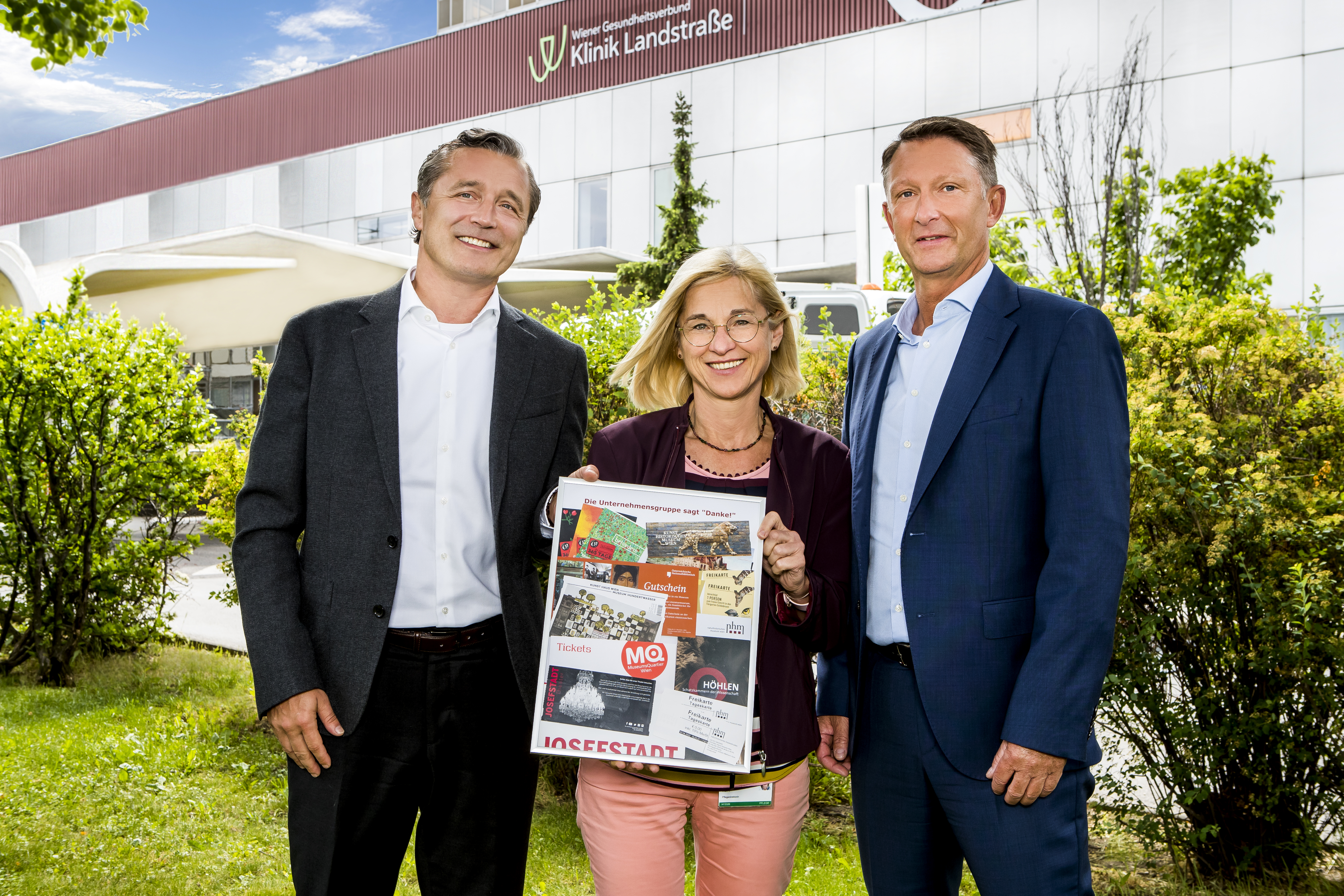 Casinos Austria and Austrian Lotteries Group give over 400 free tickets to sports and cultural events to medical personnel
For two years now, the corona pandemic has been forcing people to make numerous sacrifices. Now normality is slowly starting to return. Yet people in the healthcare sector are continuing to work day in and day out for the common good, putting other people's requirements ahead of their own need for breaks, holiday and recuperation.
Now the Casinos Austria and Austrian Lotteries Group is collaborating with various partners from the fields of art, culture and sport to offer these professionals a very special thank-you: they have donated more than 400 tickets for special leisure-time activities to the employees of the Landstraße Hospital located in the direct vicinity of the Group's headquarters in Vienna's 3rd District.
At the ceremonial presentation of the tickets, CEO Martin Škopek explained the Group's motivation: "Medical personnel have been making superhuman efforts throughout the crisis, and we would like to pay our respects to the Landstraße Hospital staff for their part in these efforts. Time and again we have seen just how much appreciation there is for their work and dedication, and that is why we are delighted to be able to work with our partners to treat them to some well-needed leisure activities." The Landstraße Hospital's HR department will organise the distribution of the tickets amongst its medical personnel.
Events include a match between the Austrian and Danish football teams on 6 June 2022 and a "Rammstein" concert at the Wörthersee Stadium in Klagenfurt in late May. Admission tickets were donated by a range of partners that includes the Schönbrunn Zoo, Theater in der Josefstadt, MuseumsQuartier Vienna, Burgtheater Vienna, KunstHausWien, Austrian National Library, Belvedere Vienna, Museum of Natural History Vienna, and various other institutes and organisations.
The Casinos Austria and Austrian Lotteries Group has a long tradition of supporting art, culture, humanitarian causes and sport. Long-term goals and reliability play a key role in these efforts, and many of their partnerships have been in existence for years or even decades.