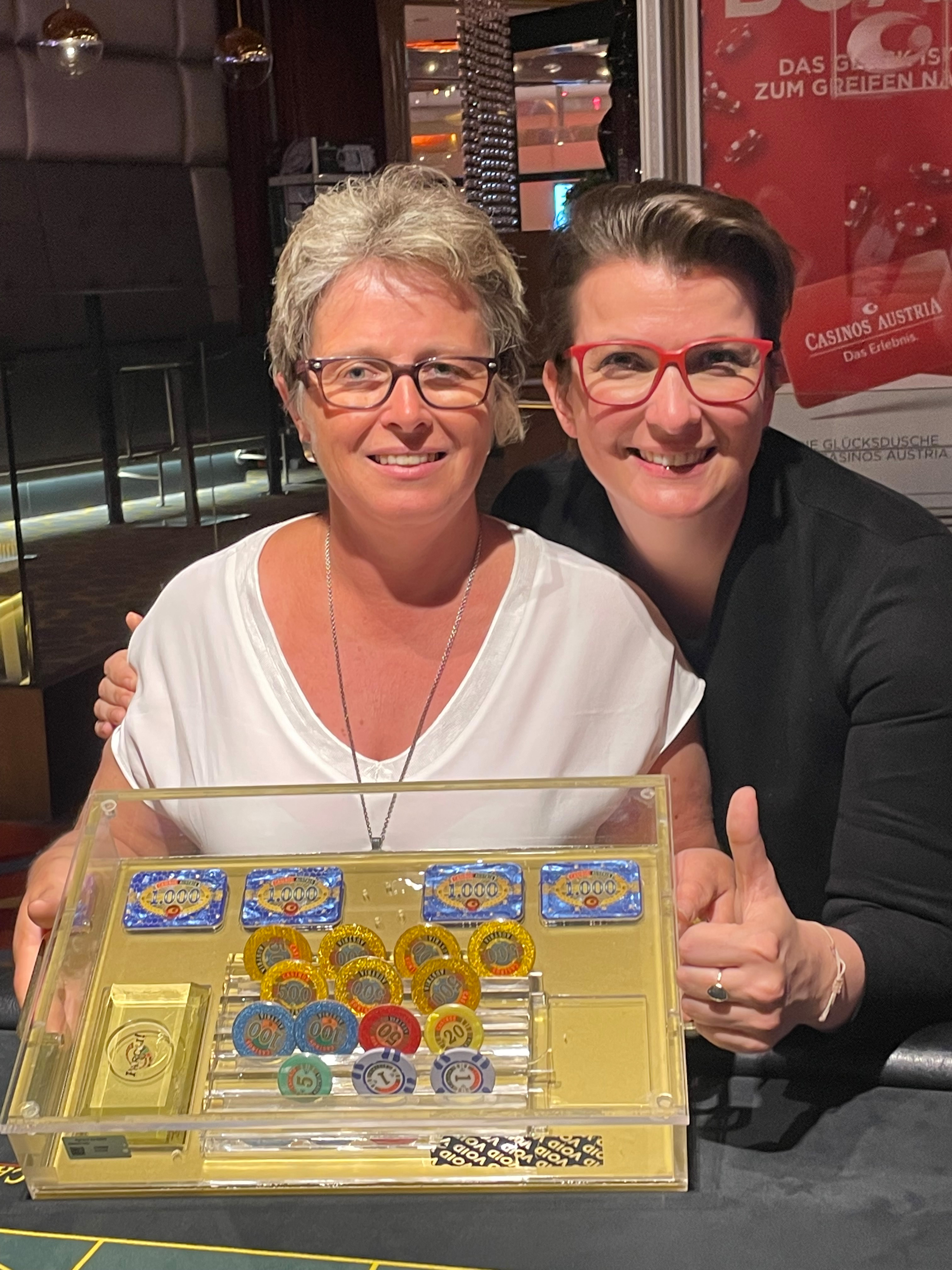 The numbers 29, 18 and 36 brought plenty of good luck to a woman from Lower Austria at Casino Velden.
Martina from Lower Austria won't forget this holiday and August 2, 2022 any time soon. Together with her family, she visited Casino Velden and, shortly before 10 pm, placed the last of her Paroli chips on the number 36. Since the ball in the roulette wheel settled on this exact number, she was thrilled to win a prize of 7,777 euros in gold. In the preceding rounds, she had already proven herself to be lucky with the numbers 29 and 18. Her evening began with an enjoyable 4-course menu in the DIE YACHT casino restaurant and ended with a bottle of sparkling wine to celebrate the lucky winner.
Paroli chips are promotional chips with no direct cash value. If you place your lucky chips on the right number, you can win attractive cash and non-cash prizes. The amount and type of prize depend on the number of correctly placed lucky chips. For the main prize – 7,777 euros in gold – the Paroli chips must be bet on the correct number in each of three Paroli games in immediate succession. Lucky chips can only be bet in roulette and only on full numbers.
Four of these Paroli chips are included in the Dinner & Casino Gourmet Package for only 69 euros. The package also offers a 4-course menu, €20 welcome chips and 20% off a cocktail of your choice at the casino bar.
More information about the Casinos Austria restaurant packages can be found at www.shop.casinos.at.