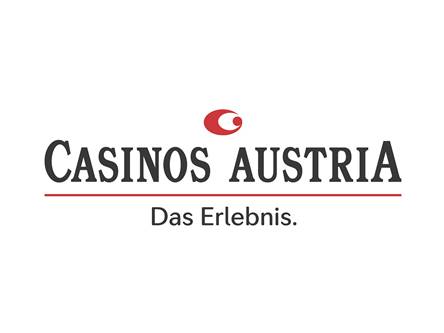 Casinos Austria and Austrian Lotteries have successfully passed audits in the data protection, information security and quality management areas.
There's no doubt that this is a great success, and for those responsible in the Casinos Austria and Austrian Lotteries Group it's the result of persistent work: the re-certifications for data protection (GoodPriv@cy), information security (ISO27001:2013 and WLA-SCS 2020) and quality management (ISO9001:2015) were passed with flying colours.
The Swiss Association for Quality and Management Systems (Schweizerische Vereinigung für Qualitäts- und Management-Systeme – SQS), who carried out the audit, provided external confirmation that casino and WINWIN guests and Austrian Lotteries' customers are in excellent hands and that transparent, correct and responsible work is being carried out within the Group. Though the Group's activities are all about luck, nothing aside from the cards, chips, dice, balls, machines, betting slips and tickets themselves is left to chance.
The individual companies within the Group are audited by external auditors at regular intervals – most recently just a few weeks ago – and thus have their high quality standards confirmed independently.
Data optimally protected
The internationally protected "Good Priv@cy" seal of quality is all about the professional handling of the data protection area and a recognition of the increasing importance of personal data within a company. Austrian Lotteries (including WINWIN), Casinos Austria and Casinos Austria Sicherheitstechnologie GmbH were awarded this certificate with distinction. "This important data protection seal of approval gives all our guests and employees the certainty that we handle data in a highly responsible, systematic manner," emphasises Erwin van Lambaart, Director General of the Casinos and Lotteries Group.
Information security is also closely linked to the subject of data protection. Austrian Lotteries and WINWIN were also successfully re-certified in this area, in accordance with ISO 27001:2013. This is the only international standard for information security that focuses on identifying and minimising risks and threats such as data loss, improper access and hacker attacks.
The consistent alignment of corporate processes as well as the commitment to a conscious approach to risks, opportunities and the potential impact of all activities on guests, partners and suppliers were at the heart of the quality management audit to which Casinos Austria successfully subjected itself in accordance with the ISO9001:2015 standard.
Highest distinction achieved
In addition, Austrian Lotteries and WINWIN, as a member of the World Lottery Association (WLA), were audited and successfully certified according to the new, two-stage WLA-SCS:2020 standard for the first time. This standard represents security, integrity and risk management in the lottery and sports betting sector. The fulfilment of both WLA-SCS levels represents the most comprehensive certification standard for lottery and sports betting operators and their suppliers. As such it is the highest achievable award for Austrian Lotteries and WINWIN.