Casino

Baden – the hotspot south of Vienna
Welcome to Casino Baden!
The traditional casino is one of the most beautiful and largest casinos in Europe. As an entertainment casino with a restaurant and congress center, the historic, listed building is an important sight of the city of Baden and for many represents the ideal image of a casino. Spend a relaxing evening in a sparkling atmosphere. We look forward to your visit and guarantee games, fun & casino flair!
Table reservations
Before visiting our Casino Restaurant, please reserve a table using the contact options below.
Reservations are not possible for the Casino Bar.
Wardrobe & Lotto office
At our wardrobe service you can store your clothes safely (for a fee) and buy various lottery products. You can also redeem lottery winnings here.
Please note the current opening hours of the wardrobe service as posted inhouse.
Current opening times:
Summer season (from June) daily from 5 p.m. to 3 a.m.
Winter season (from mid-September): Daily from 11:00 a.m. to 3:00 a.m.
Group Visits
For groups of 10 or more, please book in advance at baden@casinos.at (no later than 2-3 working days before your visit) so we can inform our check-in stations.
Ticket Service & Info Desk
In our ticket and information office you can purchase tickets for all Congress Center Baden events (concerts, cabarets, etc.), ticket vouchers, Dinner & Casino gift vouchers.
The CCB Ticket Service is temporarily closed. Please contact us by email.
Congress Center Baden
Are you planning a meeting, conference, trade fair, gala, big Christmas party or wedding in one of our Congress rooms? Our staff at Congress Center Baden will be pleased to provide you with a quote.
Your first time at the Casino?
Here you will find all the important information for your casino visit:
MANAGEMENT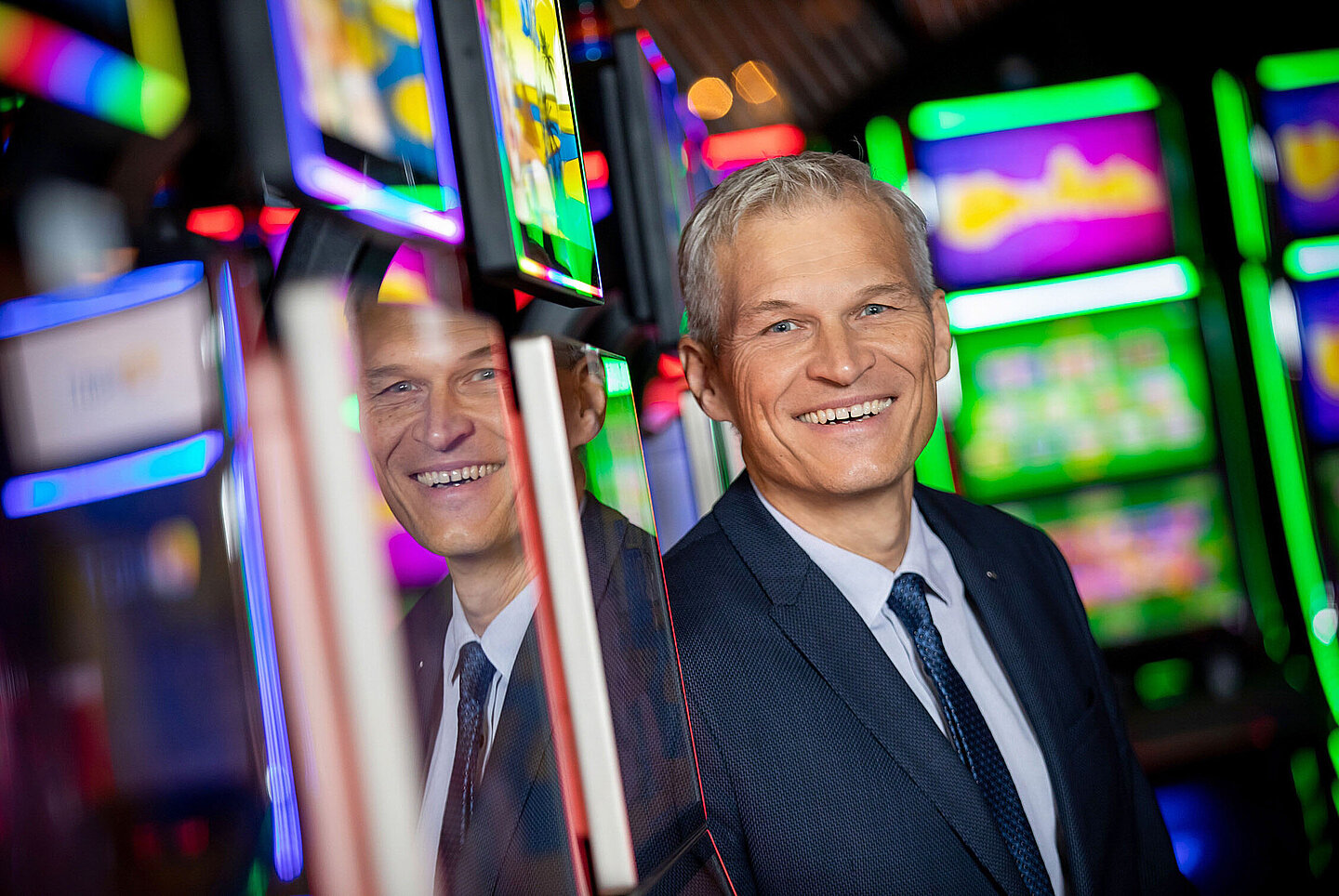 Casino Director
HARALD BRANDSTÄTTER
In 1984, at just 19, Harald Brandstätter began his professional development at Casino Baden as junior croupier. In the course of seasonal transfers, he also worked in the casinos in Vienna, Linz, Seefeld, Graz, Velden and Innsbruck.
In addition to his work at the table, he was an enthusiastic baccarat croupier as well as a poker floor manager. In 2004 he was appointed hall manager, where he distinguished himself particularly through his analytical and organisational skills. A tennis and running enthusiast from Lower Austria, he took over the position of gaming manager at Casino Baden on 1.0.2008 and was appointed the new director of Casino Baden on 1.12.2020.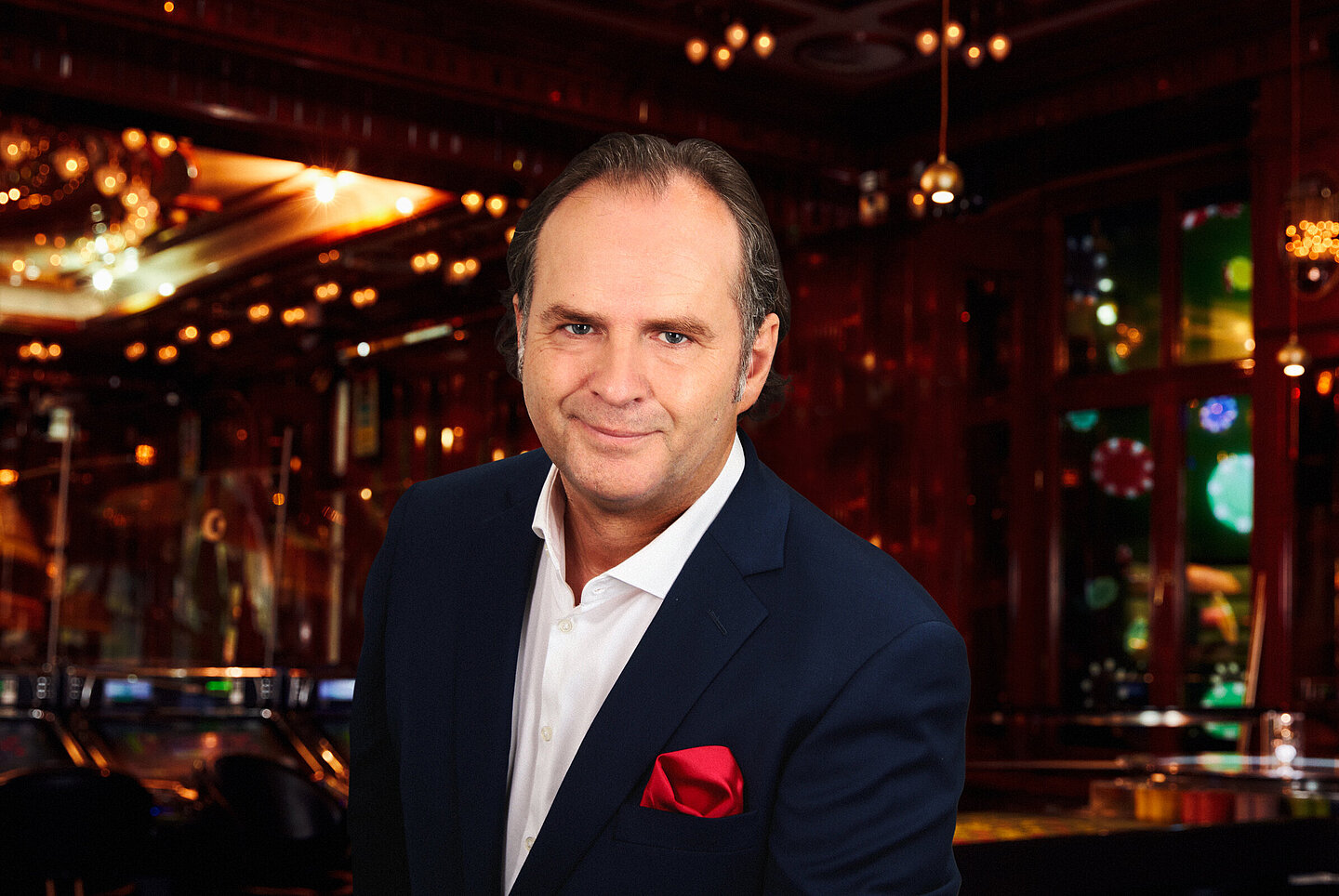 Senior Casino Manager
FLORIAN REINSTADLER
The satisfaction and comfort of the guests are especially important to this native of Innsbruck.
Florian Reinstadler has been employed at Casinos Austria since 1987, gathering experience in the Graz, Baden, Linz, Kitzbühel casinos and most recently at Casino Innsbruck.
Since 1.9.2013 he has been the guest relations and organisation manager at Casino Baden and is therefore responsible for guest services and budget management. In his spare time, the married father of two relaxes by running and reading.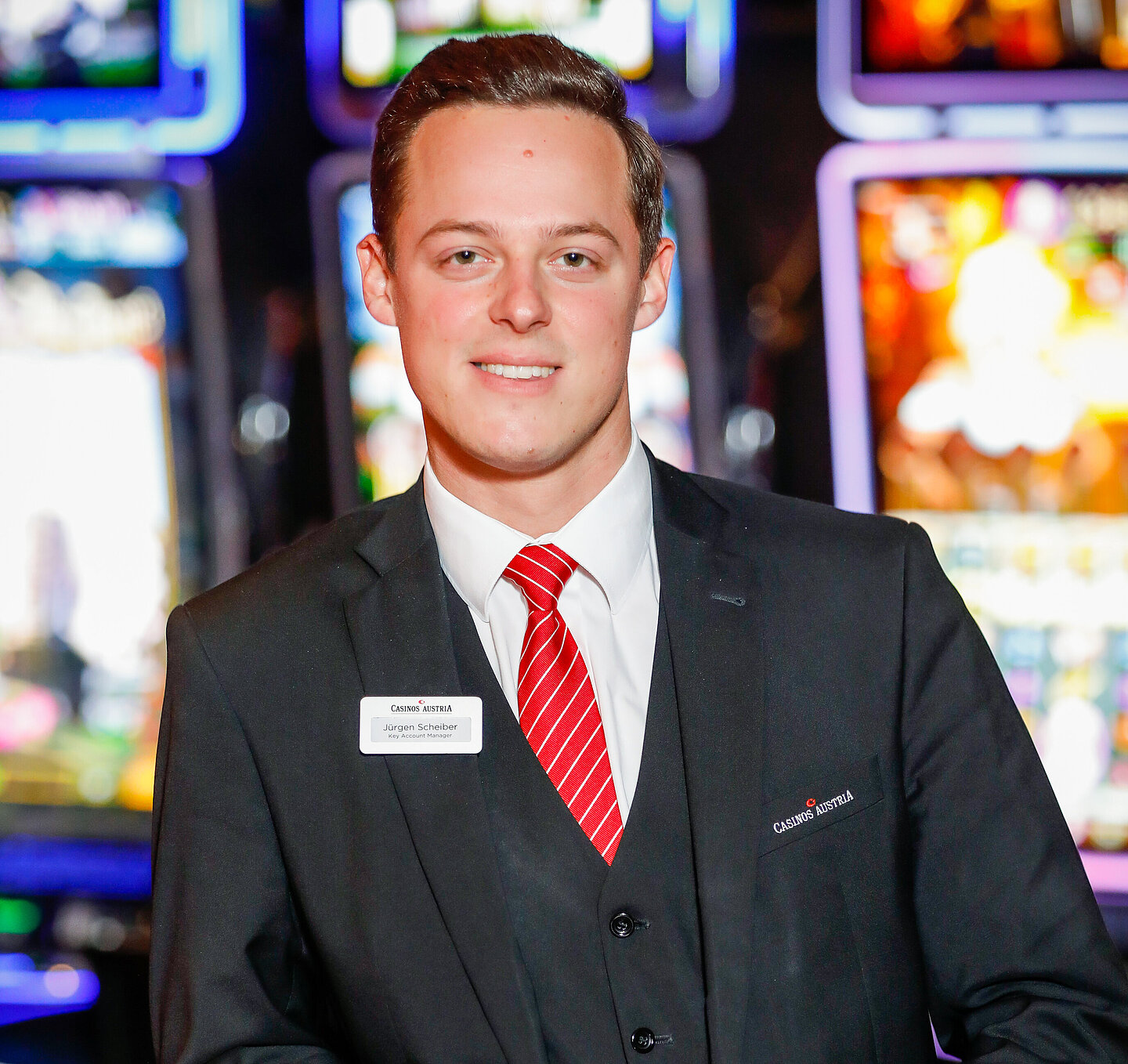 Key Account Manager
JÜRGEN SCHEIBER
In 2013 Jürgen Scheiber started as junior croupier at Casino Baden, quickly acquiring important skills and expertise in the gaming industry. In the course of Austria-wide poker events, he has worked at numerous casino locations, including as a poker floor manager at the European Poker Championships in Casino Velden.
In 2019, the motor sports enthusiast from Lower Austria was entrusted with the role of poker manager at Casino Baden, where he has particularly excelled in engaging with our guests.
In 2021, Jürgen Scheiber also took over as floor manager and key account manager.