Casino
Graz

– an experience in the heart of Graz
Enjoy the pure casino feeling now
We look forward to seeing you again and wish you a wonderful time at Casino Graz.
Casino Graz offers you games and entertainment. Enjoy special token packages and experience an unforgettable evening full of excitement.
PARKING
If you drive in after 7 p.m., we will be happy to validate your parking ticket exclusively for the underground car park at Andreas-Hofer-Platz (this offer does not apply to the ground-level surface) at a fixed price of € 4 directly at the reception, the prerequisite for this is the purchase of welcome chips .
You can also park in the Kastner & Öhler and Kunsthaus garage from 7 p.m. to 4.30 a.m. for just € 4!
The prerequisite for this is the acquisition of welcome chips.
We wish you a nice casino visit.
Your first time at Casino Graz?
Here you will find all the important information for your casino visit:
MANAGEMENT

DIRECTOR CASINO GRAZ
CHRISTIAN SZENTIVANYI MBA
Born in Salzburg, he is a casino connoisseur and took over the management of Casino Graz on October 15, 2020. His career at Casinos Austria began in 1984 as a croupier at Casino Salzburg. In the course of time he also worked in our Casino Locations like Seefeld, Kitzbühel, Linz and Graz. Before being appointed Casino Director, he was responsible for Guest Relations & Organization at Casino Salzburg. In addition, Christian Szentivanyi successfully completed the Professional MBA Leisure, Entertainment and Gaming Business Management from Danube University Krems while working.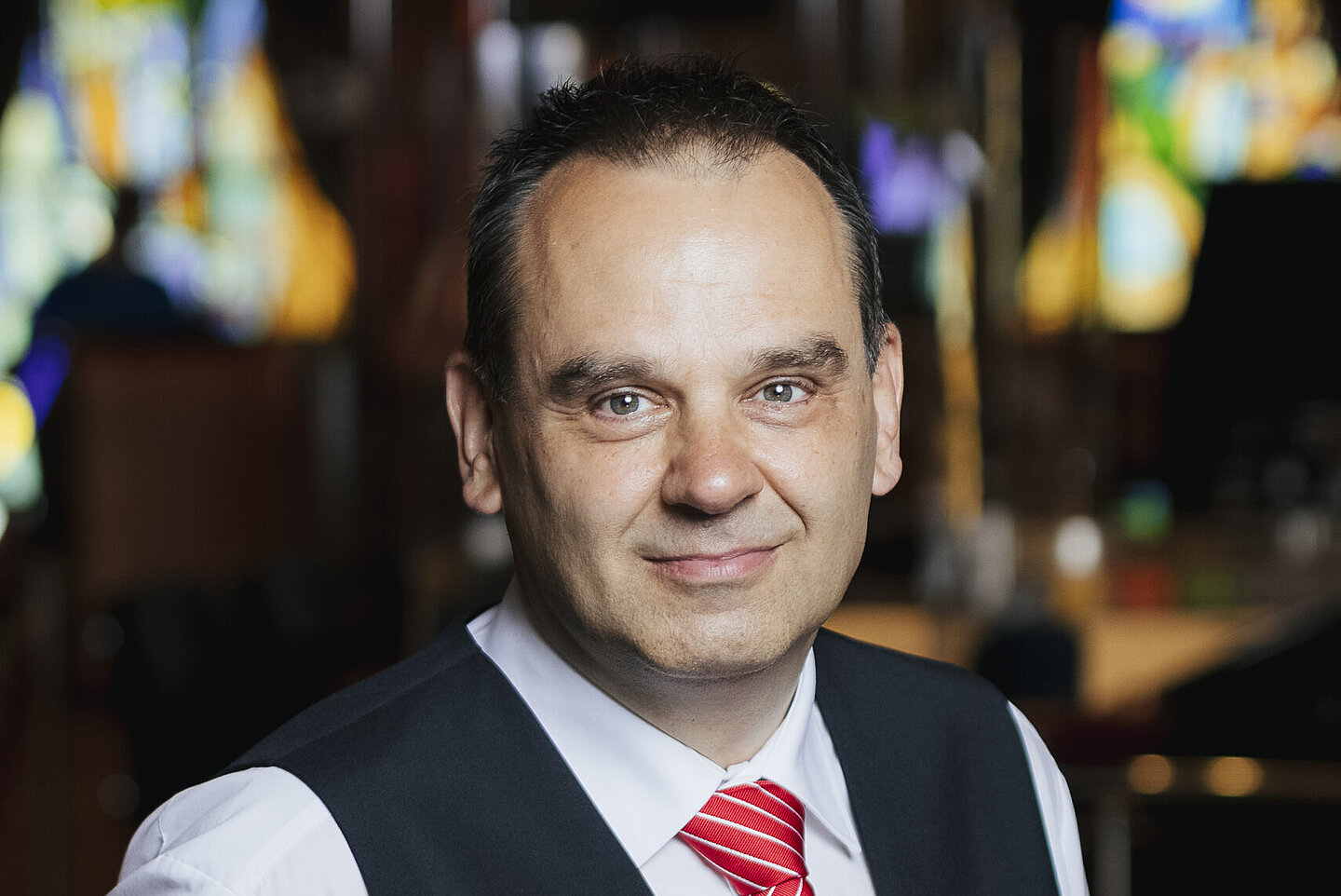 SENIOR CASINO MANAGER
GERNOT HÖFER
Gernot Höfer started as a croupier at Casino Graz in 1987, gained additional experience in the casinos in Innsbruck, Baden, Kleinwalsertal and on a foreign assignment in Denmark. In 2003 he was promoted to head of the hall and in 2006 he was appointed gaming manager. On April 1st, 2021 he was appointed Senior Casino Manager. The knowledge of the value of the employees when it comes to perfect game handling, the best service and first-class service, allows him to always pay the greatest attention to the needs and wishes of the employees, so that all our guests can experience unique hours at Casino Graz in the best possible care.