Enjoy Top Gastronomy at CASINO RESTAURANT WIEN
We are pleased that we can welcome you to our restaurant! We ask you to make a reservation on Quandoo or by phone at +43 1 5124836 - 21500.
MENUS
ROUGE & NOIR - Our special Dinner & Casino menus change regularly. Here we indulge you in the highest quality of seasonal delicacies. By the way, a real bargain: 4 courses for just € 52,- or 3 courses for just € 42,-!
You can find the current Dinner & Casino menu here:

Dinner & Casino Menu - Casino Restaurant Wien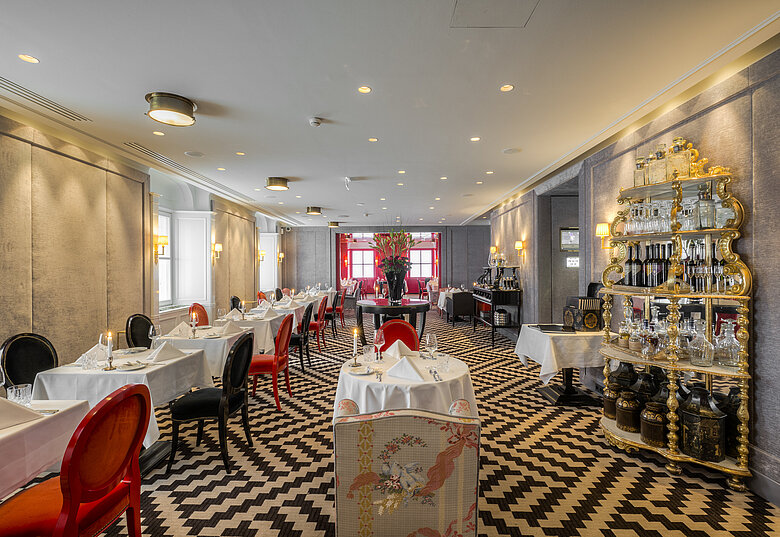 WELCOME TO OUR AWARD WINNING RESTAURANT!
Design meets culinary art - what's created here is a one-of-a-kind experience for all the senses. The Casino restaurant's Red and Grey Salon welcomes you with genuine warmth. The luxurious interior beckons you to take a seat and be swept off into a world where cuisine and pleasure play the main role. Sophisticatedly refined and reinterpreted, the Viennese culinary tradition is served on your plate.
For Chef Lukas Olbrich using the highest quality of regional & seasonal delicacies is the most important thing. Steaks and fish are the focus, the deserts to die for. And for the extra serving of adventure, there's nothing better after dinner than venturing a little game of Roulette, Black Jack or another casino game - as you wish; nothing's necessary but everything's possible.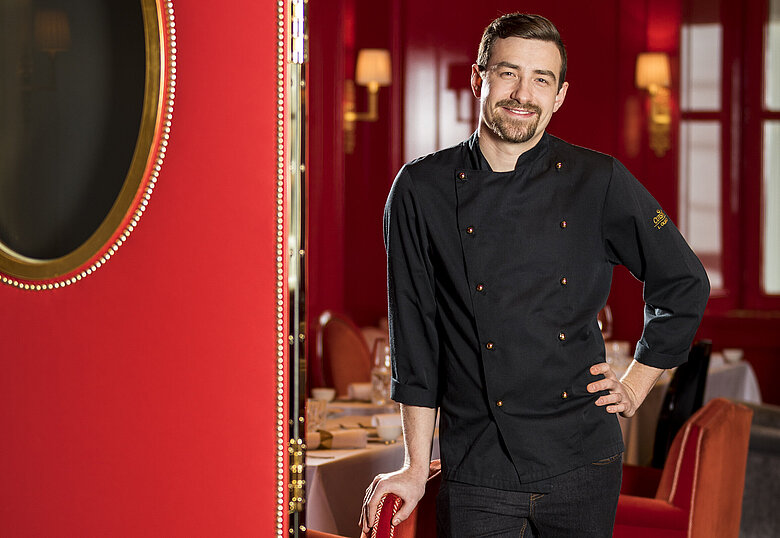 OUR TEAM IS LOOKING FORWARD TO YOU!
Since July 2017 our new chef de cuisine Lukas Olbrich works his magic at Cuisino Wien. He is young and ambitious with a lot of experience in the food service industry. Born in Lower Austria he worked in locations such as the 4 star event hotel Pyramide in Vösendorf, the Hotel Imperial and the Hotel Ambassador in the 1st district of Vienna. He and his dynamic team do their very best to make our guests visit at the Cuisino Wien unforgettable.
Our chef de cuisine Lukas Olbrich and this team are looking forward to seeing you soon at our Casino Restaurant!
Admission to the casino as well as the casino restaurant is only possible on completion of age 18 in accordance with the visiting and gaming regulations of Casinos Austria AG. Check-in with official photo identification (passport, personal identification card or driving licence) is required. Prices and offers are subject to change. For more information about the entrance regulations and the dresscode please check our FAQ Service:
Partner Restaurants & Casino Holiday Hotels